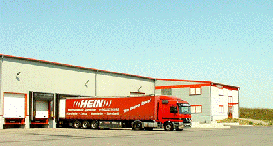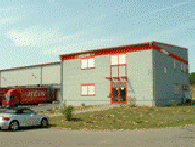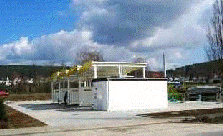 DRAFT, PLANNING AND CONSTRUCTION SUPERVISION
INDUSTRY PARK / TBB A81.
NEW BUILDING OF ADMINISTRATION BUILDINGS AND
STORAGE DEPOTS OF THE
"SPEDITON HEIN"
D- 74736 HARDHEIM
LOW VIGOUR - DESIGN ADMINISTRATION FORWARDING WITH INSIDE EXPANSION
PENT ROOF AND GABLE ROOFS FOR ADMINISTRATION AND ECHOING , EXTERIOR PLANTS
DRAFT, PLANNING AND CONSTRUCTION SUPERVISION

NEW BUILDING OF ASSEMBLY SHOPS AND ADMINISTRATION BUILDING KONECRANES - TAUBERBISCHOFSHEIM "INDUSTRY PARK A81"
DRAFT, PLANNING ND
CONSTRUCTION SUPERVISION
CAR NEW BUILDING - WASHING-PARK

D- ERLENBACH AM MAIN
DRAFT, PLANNING AND CONSTRUCTION SUPERVISION
NEW BUILDING OF ADMINISTRATION BUILDINGS "Spedition Baumann"
D- 74731 WALLDÜRN
LOW VIGOUR - DESIGN ADMINISTRATION FORWARDING WITH INSIDE EXPANSION
PENT ROOF AND GABLE ROOFS FOR ADMINISTRATION AND ECHOING , EXTERIOR PLANTS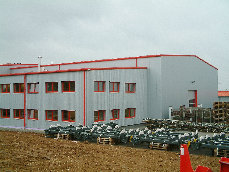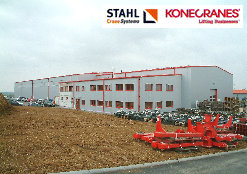 INDUSTRY AND TRADE BUILDING
THIS IS A SIMPLE SELECTION OF OUR PROJECTS. NO FACTORY SHOW IS, NO EXHIBITION, ONLY A WALK ALONG DIFFERENT ASPECTS OF OUR JOBS IN THE PAST. WE CAN NOT PRESENT YOU EVERYTHING HERE. WE HOPE FOR OUR BEING ABLE TO PROVIDE SOMETHING OF THE LOVE AND DEDICATION WHICH BRINGS OUR OFFICE OF THE ARCHITECTS - AND INTERIOR/DESIGN-TOWARDS JOB TO YOU, BECAUSE A SATISFIED AND ENTHUSIASTIC CUSTOMER IS THE DESTINATION OF THIS JOB ALWAYS.